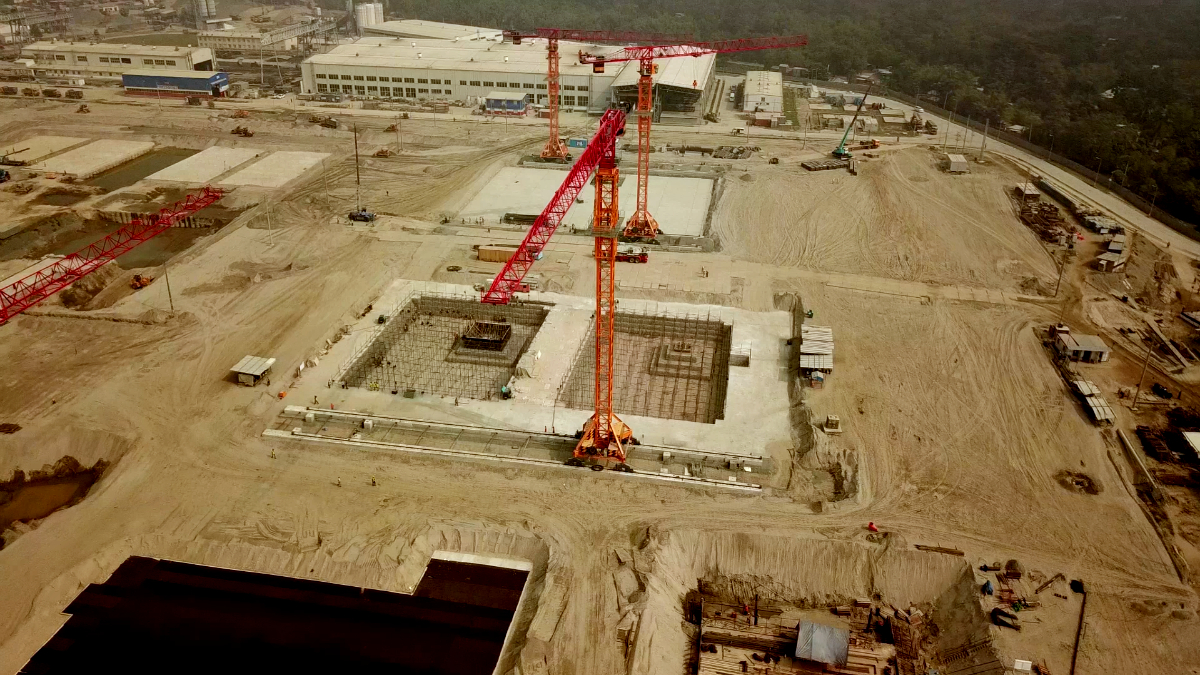 On November 20, RoinWorld completed work on Site 9 (vertical layout) as part of the Rooppur NPP construction.
It is noteworthy that at first the slurry pipeline along the coastline were used to replenish the storage tanks in the area of the permitted sites.
After that, the sand was delivered directly to the site itself with the help of more than 50 dump trucks.
We would like to note that the work was carried out on 20 maps, with an average of 11 layers.
The total volume of washed sand was 173.570 m3.
During the work, more than 80 units of construction equipment were involved: excavators, bulldozers, rollers, dump trucks and front-end loaders.
From the very beginning, the RoinWorld's own laboratory took an active part in work, and in tandem with Construction Supervisors it carried out control over the layout and compaction of the soil.
It should be noted that RoinWorld has yet to complete work on sites 8, 13, 14, 15, 16 and 17 with a total sand volume of 1,200,000 m3.