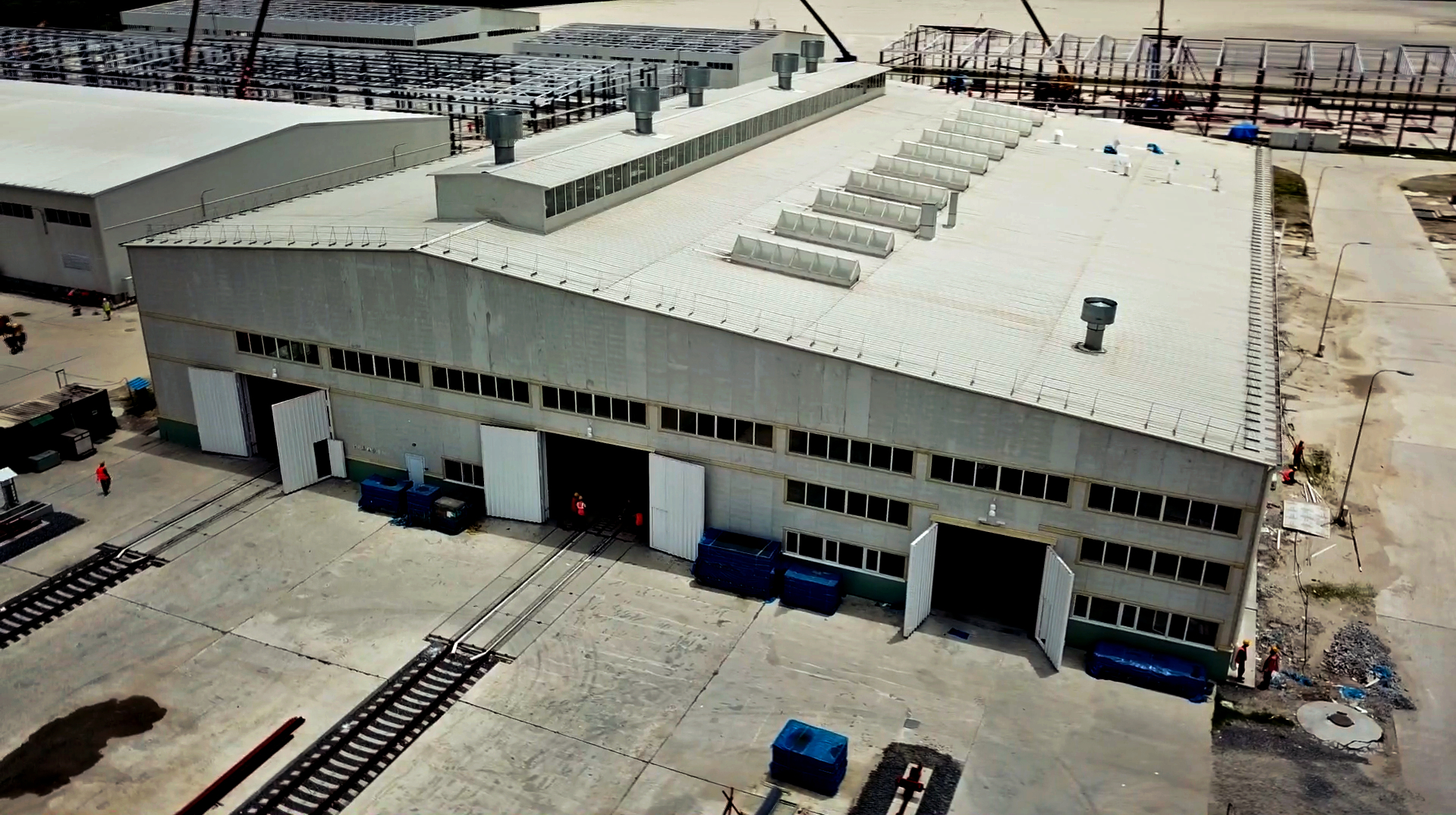 RoinWorld in the framework of the construction of the SMB-2 (construction and installation base) at the Rooppur NPP site (Bangladesh), completed work at site 4.1.
One of the 41 sites to be commissioned by RoinWorld, the production building of the pre-assembly workshop with a total area of 4300 m2 is equipped with five overhead cranes and lifting mechanisms.
Special thanks to Anton Zhivodovsky, Akhmed Zakaryaev, Renat Gafarov and Kim Korzhenevsky.